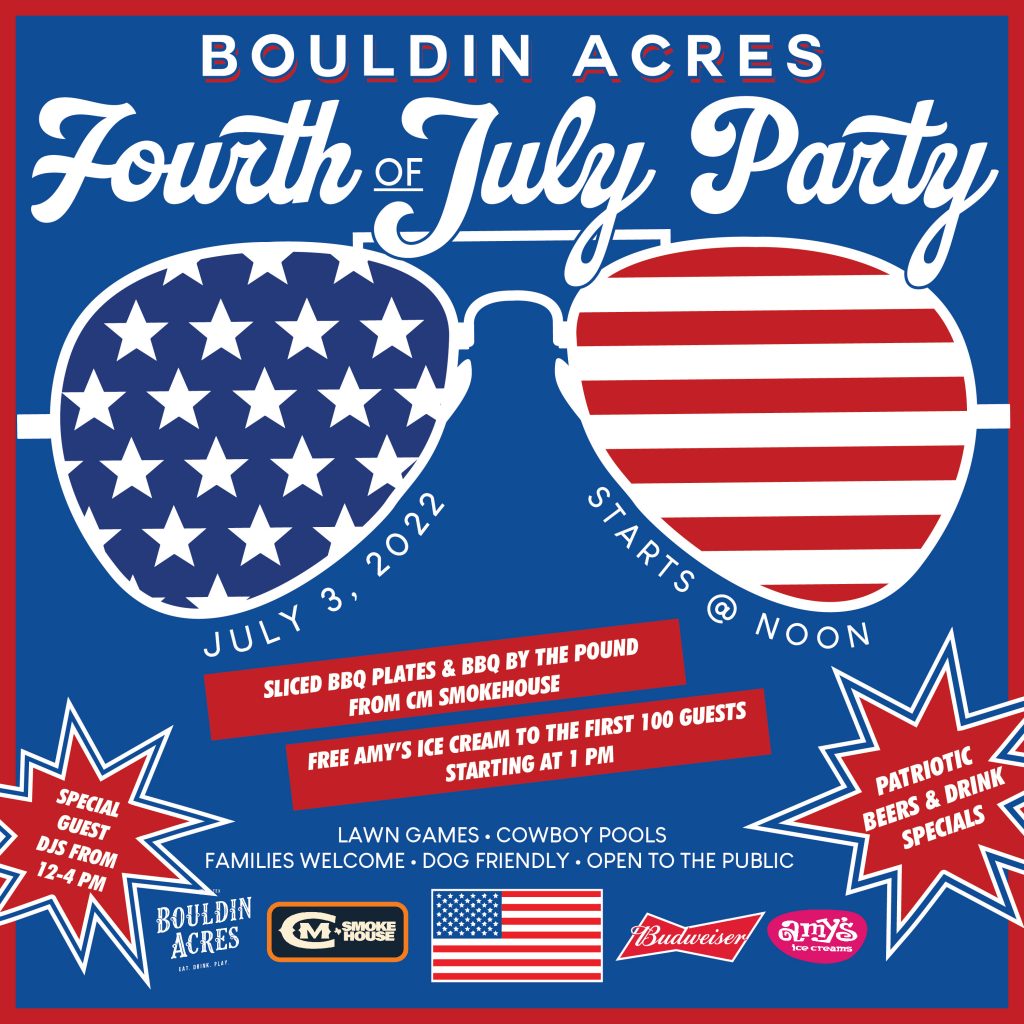 Fourth of July weekend is coming up, and we're throwing a party on Sunday, July 3rd, to celebrate! Here's what you have to look forward to…
BBQ plates + BBQ by the pound. This is the FIRST time CM Smokehouse is offering BBQ plates with all the tasty sides to go along – so you don't want to miss it! Available until it's gone.
FREE Amy's Ice Cream starting at 1:00PM. Available to the first 100 guests. We'll have four flavors plus toppings to choose from.
Patriotic Beers and Drink Specials
Live music on the patio with special guest DJ's, noon-4:00PM.
Lawn games, Cowboy pools, and more!
Party starts at Noon. 
Families Welcome.
Dog-friendly.
Open to Public.